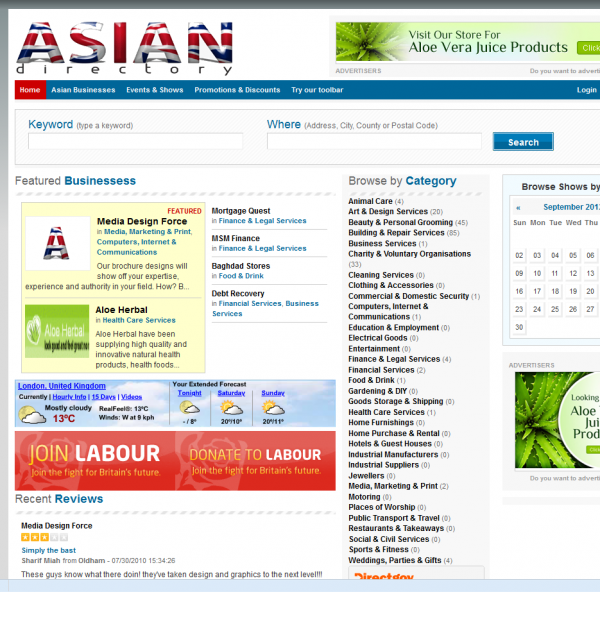 UK Asian Directory
Web Design
The UK Asian directory provides Asian businesses located in the UK an opportunity to list there business for FREE in UK's leading Asian business directory. From the standard business listing to the enhanced business listing which includes many listing features.
The UK Asian Directory allows any UK Asian business to upload their business details onto the directory whether its a simple listing or enhanced. Enhanced listings allow the business to details such as a direct link to there website, numerous contact options, a contact form that send a request directly to the, multiple gallery options and the option to show any company or promotional videos they may have. To add to that they can also list any discounts or promotions and shows and events that they may be holding.
Businesses can have the added benefit of utilising advertising space on the directly to give them a more featured presence on the site that would direct more targeted traffic and potential customers directly to there website.
Technology Used
HTML
CSS
Php/MySQL
CMS
Google Maps Integration
Visit Website →