Receive quality pay per leads direct to your business. Only pay for leads that you actually receive. No high costs as with Pay Per Click. Affordable, guaranteed quality leads direct to your business. Its that simple!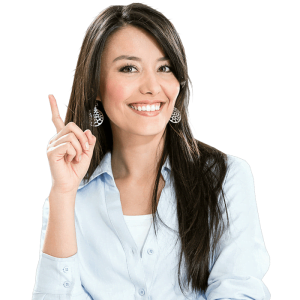 We can provide your business with qualified pay per leads from customers who are actively looking for services and products that your business can provide. We can cater for many business types: Accountants, Claims Management, Debt Services, Financial services, Immigration Lawyers, Mortgage Brokers, Recruitment to the more traditional services like: Builders, Cleaning Services, Electricians, Pest/Vermin Control & Photographers to name a few!
Here's what you'll get from our qualified pay per lead UK service:
Dedicated qualified leads for only you. Leads are not shared OR distributed like many other services.
Genuine leads sent directly to your phone number.
Local OR national leads based on your business requirements.
FULL reporting and unique a dashboard with insights on leads received.
Simple and easy pay as you go service. Increase OR decrease your lead requirements at any-time.
Replacement leads at no cost should they not meet agreed criteria.
Here's what you won't get:
Unqualified leads from irrelevant customers.
No long term contracts. Start and stop as you like!
Unsolicited calls that you pay for.
Unlike Pay Per Click services where you pay for clicks received to your website and hope that someone calls your business OR SEO marketing services that take time for the results to kick in with your own website, our lead service plans get to work straight away at very affordable rates. Depending on your trade /industry you could be paying as little as £25 per lead acquired!
Complete the form and we will get back to you for an initial evaluation. We will discuss your requirements and propose an initial lead cost. If you like what you hear then we can move forward to get you leads in as little as a few days! Don't forget you're totally in the driver's seat.
Don't put it off. Take this simple first step today.
Lead Generation Plan FAQs
Is there a minimum contract for pay per lead UK service?

No, there is no minimum contract term. In fact there is no contract at all! You simply pay in advance for your leads which are added in as credits. Each time a lead is received a credit is deducted. Its similar to how a PAYG mobile phone works. You top up the required amount of credit beforehand, which can then be used.

Are the UK pay per leads shared?

NO, none of the leads are shared or pooled to multiple people. Its not how our lead generation service works. Each lead supplied is unique to you and you alone.

I work in finance, can you provide financial pay per leads?

Yes. We can provide leads for various different industries including pay per leads for the financial sector. Our lead generation service is ideally suited for home services (plumbers who need leads, electricians requiring leads, pest control etc.), leads for Immigration Lawyers, Mortgage leads, personal injury leads, health and life insurance leads, mobile repair leads and computer repair leads to name just a small selection. Our pay per lead generation service is ideal for any industry with an urgent need and has a constant demand.

We have been burned before by a pay per lead service. How are you different?

We get it. We know the feeling and we have been burnt in the past too. That's why we have built and put this unique uk pay per lead generation system in place. We want to work with you on a long term basis. So we start small and provide you with 20 calls and then take it from there. If your sales pipeline is setup correctly then you should be able to convert at least a third of those calls. It effectively pays for it self!

Is there a minimum pay per lead UK requirement?

We have a minimum 20 pay per lead requirement which will need to be setup initially. This is small enough for you to test out our service and get to know us more personally.

Can I track my pay per leads?

Yes, we provide a full back end office where you can track all the pay per leads that you get. We also have a call recording service built-in so that you can review the quality of the leads at any time.