There's no getting away from the fact that visual content really matters. Research has found that content with images get 94% more views than content without.
Now that the average human apparently has a shorter attention span than a goldfish, it's essential to use visual storytelling to make your content stand out from the rest of the noise on the internet and instantly deliver your message to bring in relevant traffic.
If you don't have a design background that has taught you the intricacies of Photoshop, Illustrator or InDesign, creating high-quality visual assets can be both daunting and difficult.
However, there are some excellent tools available that can easily help you create gorgeous — and therefore high-performing visuals — for your website, email marketing and social media campaigns.
Use PiktoChart to create free infographics
Infographics can increase web traffic by up to 12%, making them valuable visual resources, but producing them has traditionally been a complex process that can incur big fees.
PiktoChart is a simple, intuitive tool that allows marketers to create their own infographics for free, instead of outsourcing the work to designers.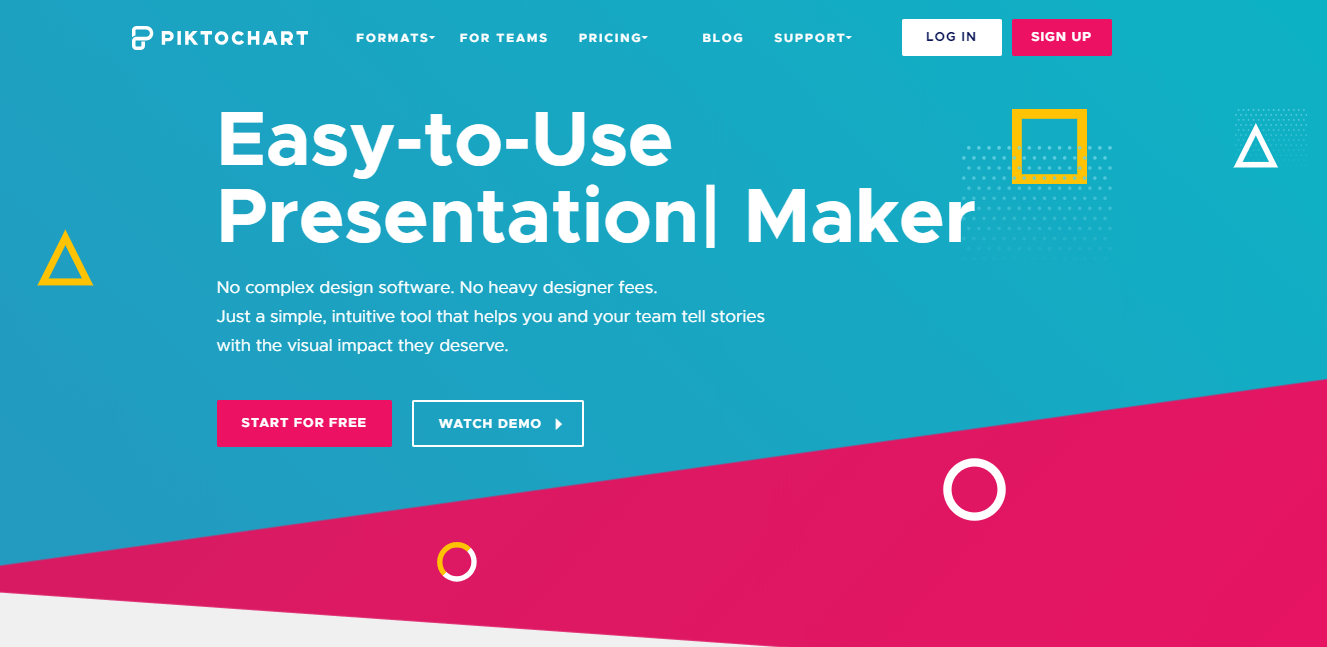 A free account comes with 10 templates, but if you would like more choice you can upgrade to a paid plan and get access to 600+ templates.
You can then add graphics, images and text to begin to build your infographic.
One of the most useful features of PiktoChart is that it allows you to translate your raw data directly into charts via an in-browser spreadsheet, which can then be inserted into your infographic.
How can PiktoChart enhance your visual content?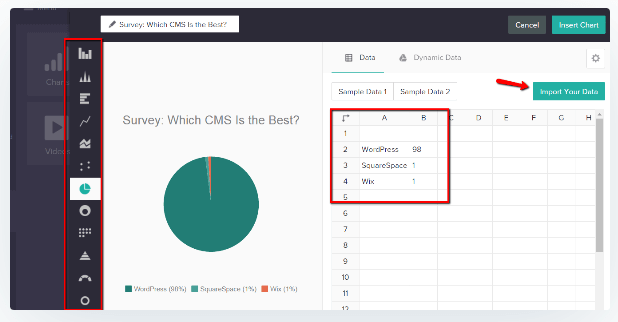 Image credit: Elegant Themes
Use Awesome Screenshot for easy image capture
This nifty Chrome extension makes it super easy to capture and annotate any part of a webpage, making it a valuable tool for generating images of your website to use in email & social campaigns.
There are options to grab the visible part of the page, a selected area, or the entire page, which stops you having to take several screenshots and then stitch them together.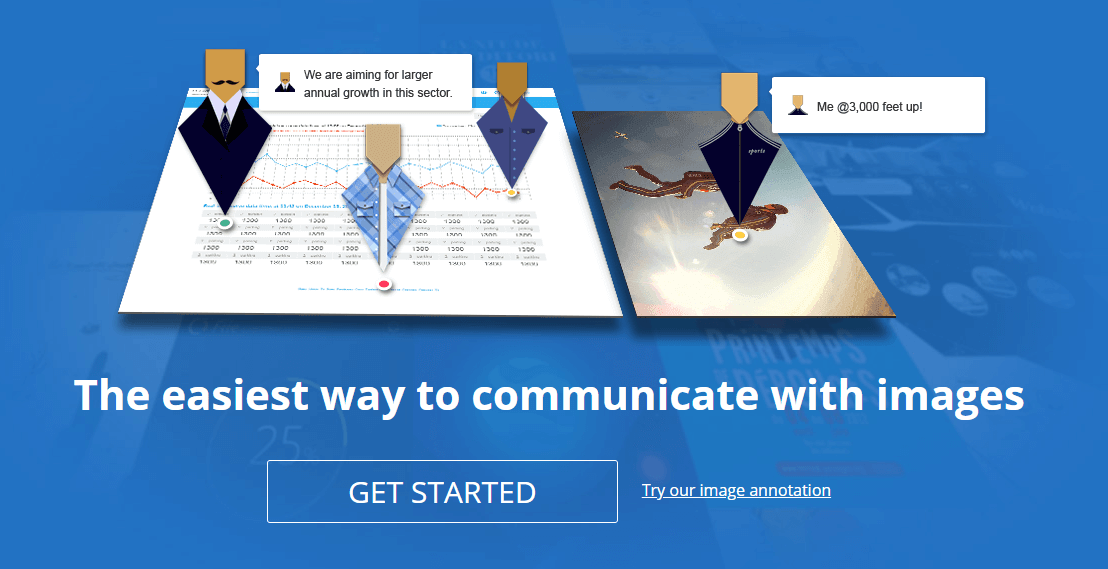 When you have captured what you want, Awesome Screenshot opens it in a new tab with options to crop, highlight, blur, add text, draw freehand, and much more.
Being able to annotate screenshots is a great way to demonstrate new features of your website and highlight existing ones.
How can Awesome Screenshot enhance your visual content?
Use it to customize screenshots from your website for explanations and tutorials or to highlight new products or services.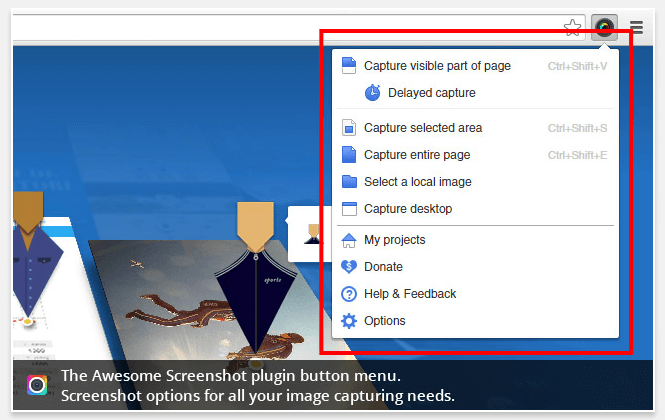 Use Snappa to add text and graphics to images
Snappa is a handy tool for saving time when you're creating glossy header and offer images because it makes it simple to combine clean imagery with overlaid text and graphics to quickly and easily create professional-looking results.
With a large selection of templates to get you started, you can then draw from 500,000+ high-resolution stock images (or choose your own image) and get customizing with 200+ fonts and 70,000+ vectors and shapes.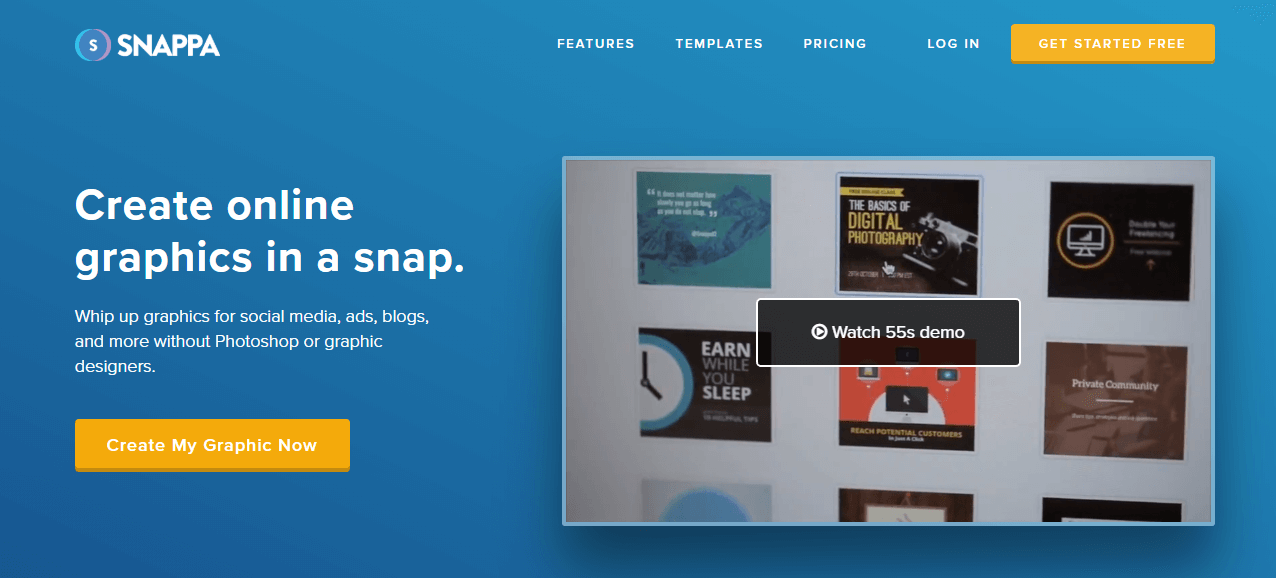 The UI is clean and simple while ensuring you can quickly access any tool you need, and you can even rapidly resize your images to suit different platforms.
Since email marketing is typically accompanied by social media posting, there's a lot of value in creating large images, to begin with and simply tweaking them to work well across numerous platforms.
If you're an ecommerce seller and you're trying to market your products, then a great option is to use Snappa to create your on-site product images, then simply rework them as needed in different scenarios.
The Snappa blog even provides a range of image sizing guides, such as this guide for sellers with stores built using Shopify.
How can Snappa enhance your visual content?
No more hunting for images: just search within Snappa's huge library.
Quickly generate crisp, clean, eye-catching visuals.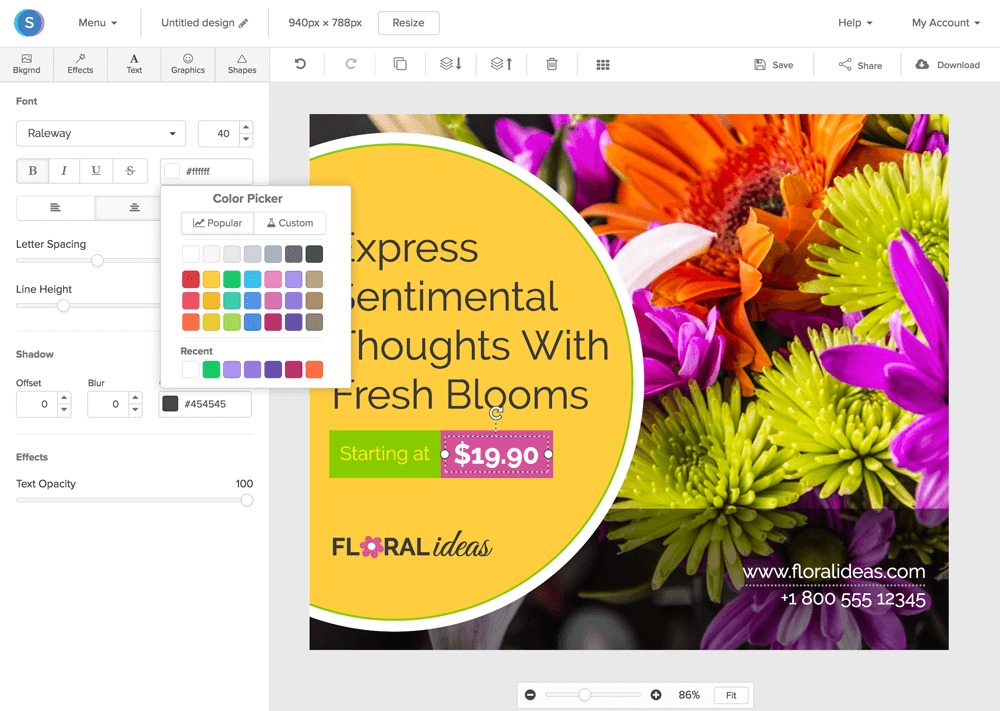 Use Pixlr as a starting point for picture editing
If you need to edit your own images, but don't have the time or inclination to learn how to use Photoshop, Pixlr is an easier alternative.
It allows you to import images and then customise them how you wish, using a huge selection of filters, special effects and fonts.
If you wish to get more in-depth with photo editing, you can also use tools and layers to create more complex images.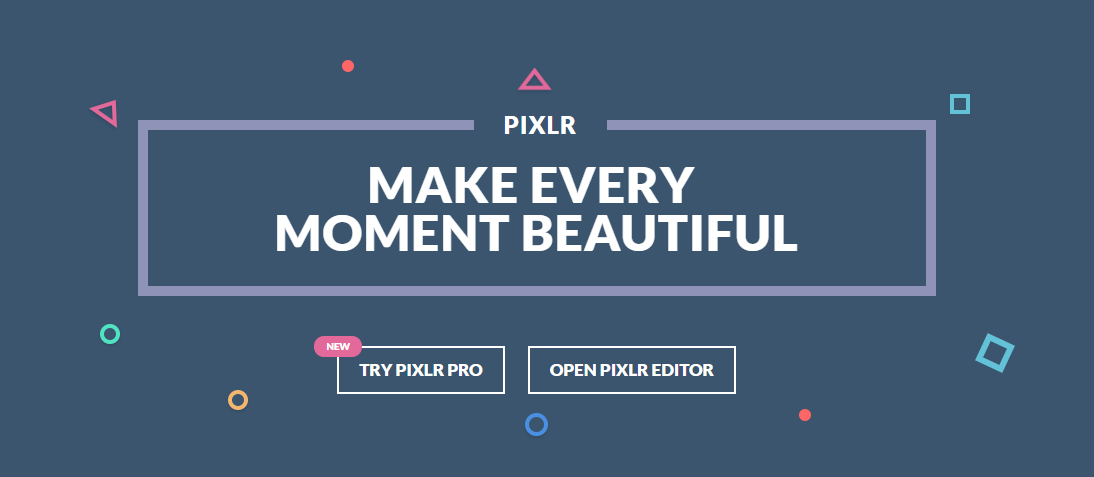 For an even more basic alternative, try Pixlr Express. This offers lots of one-click changes such as size, rotation, inversion, cropping and colour alteration, making it the perfect tool for people who are total beginners when it comes to picture editing.
How can Pixlr enhance your visual content?
Quickly and easily transform your own images using special effects, filters and cropping.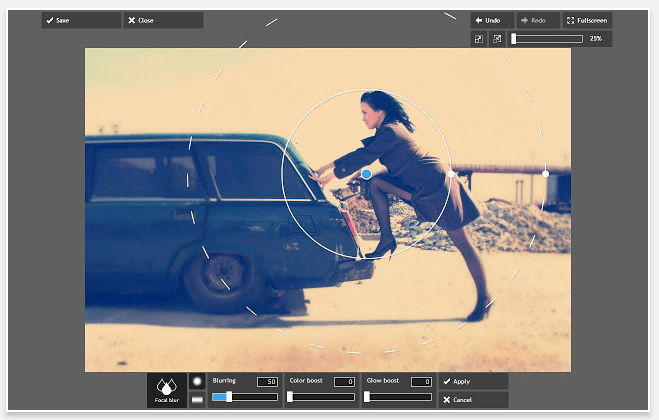 Use Make a Gif to produce animations
Even the simplest of GIFs can make your emails jump off the page, and they're super easy to create for your campaigns.
Using a basic program, GIFs can be used to animate key parts of an image or text, instantly adding a new dynamism to your visual communications.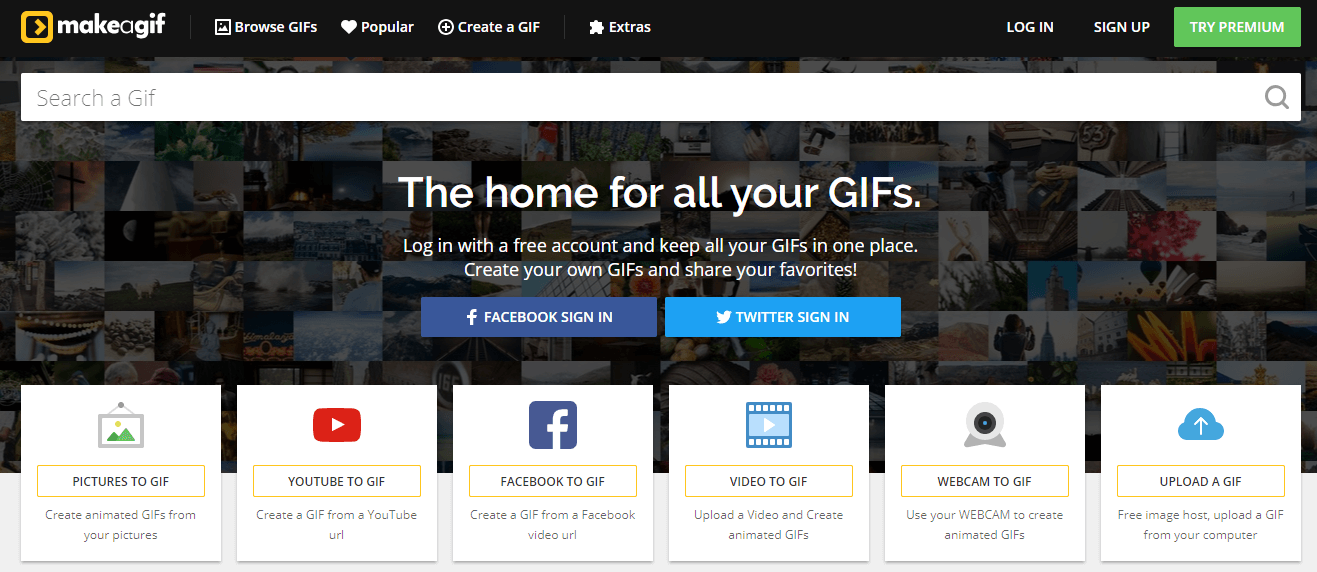 Make a Gif allows you to create GIFs within minutes. You can upload pictures or video from your computer, Facebook, webcam or YouTube and create some slick visual content that will give your campaigns an eye-catching boost, and save you spending money on animators or designers.
How can Make a Gif enhance your marketing campaign?
Quickly and easily create animations for your campaigns.
Save spending money and time outsourcing to designers.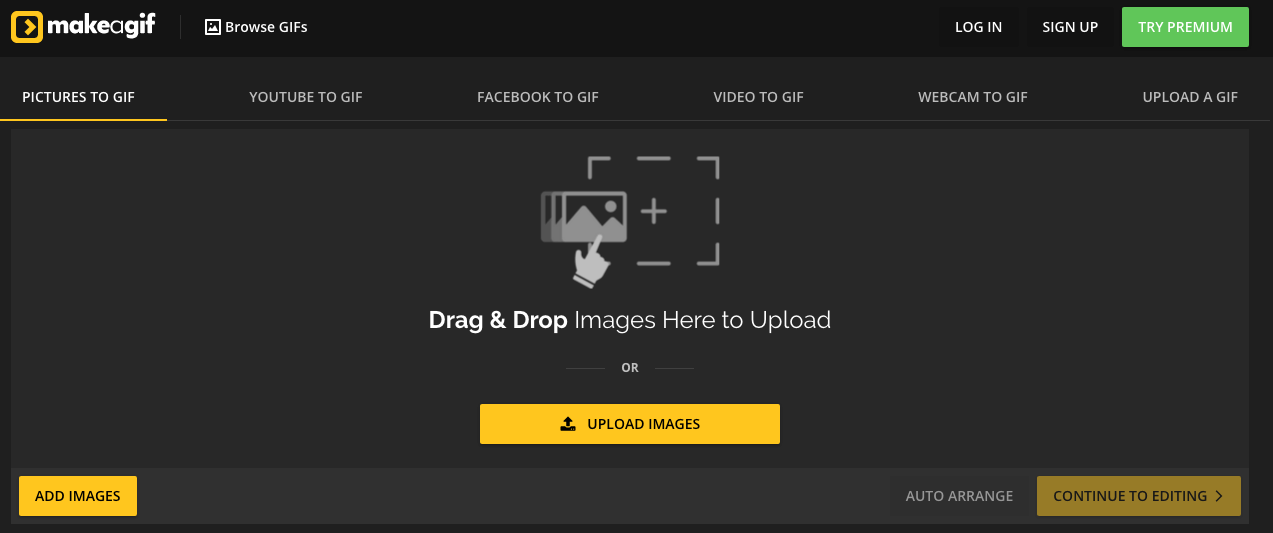 Your reader's inboxes will be stuffed with email campaigns competing for their attention, so it's vital that you use the power of eye-catching design to drive conversions.
Having all these tools in your arsenal will help you create awesome visual content that will encourage customers to click through.
Spend some time learning how to use these tools and you'll soon become an efficient digital designer, able to quickly and cheaply produce beautiful visual content for your website, email and social media campaigns that get results.